We are experiencing technical difficulties with the landline telephone number.
If you cannot get through, please use the mobile number or email address.
Come and play at Mini Methwold by hiring one or both of our rooms, or join us at a Stay and Play session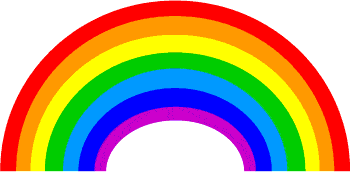 Learning for life through exploration
In Mini Methwold we have spaces dedicated to a shop, kitchen and cafe, doctors, hairdressers, Post Office and even a fire station all to be explored.
​
An enclosed outside area provides space for outdoor play, with a playhouse and more role play opportunities.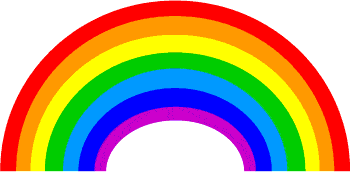 Letting imaginations flow and develop
Role play is essential in children's learning and development, so with this in mind Mini Methwold has been designed to promote little people's social development, encourage friendships, sharing, listening and most importantly to have fun.
We're open!
Mini Methwold role play room and the Enchanted Forest party room are open and available for private hire for parties or groups. Stay and Play sessions are happening again. Dates are published here and on Facebook. We have started using Eventbrite to manage bookings, so click on the link to book your place
The whole of Mini Methwold is available for hire for children's parties (up to 20 children) or for a group of carers and children getting together (one person to book). The rooms can be hired separately or together.
Please note food is NOT permitted in Mini Methwold in order to maintain hygiene and minimise the cleaning which is undertaken by volunteers
​
No alcohol is allowed anywhere in Mini Methwold
​
The maximum number permitted in either room is 36 people, including adults
​
See below for hire charges and how to book
Stay and Play sessions are held regularly, run by volunteers. When we run sessions, dates are published, both here and on our Facebook page.
​
A Stay and Play session costs £4.00 per child (no cost for accompanying adults or babies who are not yet walking). Booking is essential. Please use the Eventbrite links to book and pay online
​
We don't have any Stay and Play sessions planned at the moment but hope to start these again in the Autumn. Why not get together with a group of friends and hire Mini Methwold for a session just for you?
Sessions are normally for two hours, but other arrangements can be made with the Clerk
​
Any childminders living in Methwold Parish booking 10 sessions or more at a time get a reduction to £20 per session for the role play room.
Mini Methwold Role Play Room
Up to 20 children (no food allowed)
​
Band A Band B
2 hour session £27.50 £69.00
​
​
Party Room
For food/parties
​
Band A Band B
2 hour session £22.00 £55.00
To confirm if dates are available and check the hire fees, please use the Booking Enquiry form, or email or phone the Parish Clerk.
Once dates and fees are agreed, you will be issued with an invoice. You must then complete and return the Hire Agreement which is a legal document and creates a contract between the hirer and the Parish Council. Signing the Hire Agreement confirms that you have read and agree to the Conditions of Hire. Copies are available from the Clerk if you are unable to download it.
​
​
​
​
​
Your booking will be confirmed on receipt of the Hire Agreement and payment of the full hire fee.
A damage deposit will be required with your payment which will be returned after your event subject to any deductions for damage or additional cleaning. Damage deposits will be refunded one month after the event.
​
Cancellation Policy. For one off bookings which are cancelled 30+ days prior to date, the hire charge will be refunded less an admin charge of £5. If the booking is cancelled between 29 and 2 days prior to the date 50% of the hire charge less the £5 admin charge will be returned. Cancellations less than 2 days in advance will be liable for the full hire charge.
​
​
Mini Methwold
Booking Enquiry